The Solvaire Service Philosophy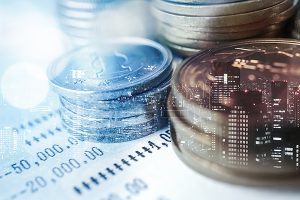 After two decades of experience, we know what clients value most when collaborating on a project —  project transparency and budget certainty. To that end, Solvaire has established a five-phase pricing model, applicable regardless of client project type, size or scope.
Solvaire Founder Chris Farmakis explains Solvaire's 'turnkey approach'.
Here's a closer look at the five phases:
Consulting
No project commences without first defining the project's scope.  We collaboratively work with our clients on this phase, including a written scope of work designed to set clear and attainable project objectives.  This relatively short phase is usually performed on an hourly fee basis.
Document Processing
Using our "in-house" AI/machine learning and discovery software, we process the client's documents to prepare them for review. Pricing depends on project scope, but is usually performed on a flat fee basis or other budget-certain methodology.
Trial Review
This short phase is designed to test the project assumptions in the consulting phase and the processing accuracy in the Document Processing Phase.  This review also enables the Solvaire team to design and implement a transparent pricing model for the next phase.
Review
During this phase, we employ our experienced team of reviewing lawyers to review and abstract the documents.  Before they begin, our project managers train the reviewing team on the project's scope and reviewing/abstraction instructions.  This phase also includes a "rolling" quality control process to ensure that the documents are reviewed consistently across all document types. Flexible pricing models are employed during this phase depending on the type and scope of the project and the client's preferences.  Such models include "per document", hourly and fixed fee pricing.
Deliverables; Final Work Product
A synthesized and analytical review of the raw data is performed to create a final work product and executive summary.  The executive summary and raw data can be delivered in many ways based on the client's preferences.  In most cases, the executive summary can be immediately shared with the client's C-suite executives and decision makers.  We are adept at providing insightful, comprehensive and business-minded executive summaries and final work product. This phase is usually performed on an hourly basis.
 Whether it's a diligence, discovery or document management project, the five phase pricing model process is designed to be "turn-key" and easy for Solvaire clients to understand and evaluate.